Labor für Additive Fertigung
Herzlich willkommen auf der Webseite des Labors für Additive Fertigung der Hochschule Emden-Leer. Fachlich zuständig für das Themengebiet Additive Fertigung an der Hochschule Emden-Leer ist Prof. Dr.-Ing. Kathrin Ottink und für den praktischen Betrieb M.Eng. Thomas Ebel. Die Kontaktdaten finden Sie weiter unten.
Von der Idee zum Modell – Rapid Prototyping
Unter Rapid Prototyping, oder heute eher 3D-Druck oder Additive Fertigung, versteht man eine Gruppe von Verfahren, die es ermöglichen, in der Produktentwicklung direkt aus CAD-Daten dreidimensionale Modelle eines Gegenstandes zu erzeugen. Der Ausgangstoff ist hierbei entweder formlos (z. B. Pulver), oder formneutral (z. B. Filament) und wird je nach verwendetem Druckverfahren in die gewünschte Form gebracht. Resultierende Produkte können hierbei Modelle und Prototypen, aber auch Werkzeuge und Endprodukte sein. Da zur Realisierung keine zusätzlichen Werkzeuge oder Formen notwendig sind, können besonders Produkte mit komplexen Geometrien schnell und kostengünstig produziert werden.
Allgemein wird bei den Druckverfahren meist ein Modell in Form einer CAD-Datei mittels einer Slicing-Software in die benötigten Schichten gespalten. Diese Informationen werden dann an die genutzte Anlage übermittelt. Je nach Verfahren werden daraus dann die Schichten, und falls möglich, benötigtes Stützmaterial generiert.
Im Labor für Additive Fertigung wird Studierenden die Möglichkeit geboten, mit CAD Software erstellte dreidimensionale Modelle durch verschiedene generative Fertigungsverfahren als reales Objekt zu fertigen. Das Labor für Additive Fertigung unterstützt insbesondere die Ausbildung im Studiengang Maschinenbau mit den Schwerpunkten Produktentwicklung und Design, und arbeitet dabei eng mit dem CAD-Labor und dem Design-Labor zusammen. Auch die Durchführung und Betreuung von Projekten und Abschlussarbeiten sind fester Bestandteil des Lehrangebotes. Im Fokus steht dabei die Verknüpfung von zuvor gelernter Theorie und angewandter Praxis.
Fachlich zuständig für das Themengebiet Additive Fertigung an der Hochschule Emden ist Prof. Dr.-Ing. Kathrin Ottink.
Zu den vorhandenen Verfahren zählen u.a.:
Fused Deposition Modelling (FDM)
Selektives Lasersintern (SLS)
Multi Jet Modelling (MJM)
Selektives Laserschmelzen (SLM)
Erweitert werden diese Verfahren durch Möglichkeiten zur Vervielfältigung der so entstandenen Prototypen. Es können z.B. Silikonformen erzeugt werden, mit denen wiederum in einer Vakuumgießanlage Kleinserien aus verschiedenen Kunstharzen produziert werden können. Hierzu verfügt das Labor für Additive Fertigung über eine Vakuumgießanlage der Firma MK-Technology.
Am Anfang der Prozesskette steht das 3D-CAD-System. Das Labor für Additive Fertigung verfügt über die Systeme Creo Parametric, Catia sowie Solidworks und Creo Elements Direct Modeling. Die Aufbereitung der Daten wird mit der Software Materialise Magics durchgeführt.
Für das sog. Reverse-Engineering steht ein 3D-Scanner der Firma Steinbichler TScan CS zur Verfügung, bei der Weiterverarbeitung der Scandaten wird mit Geomagics Design X gearbeitet.
Bei der Fertigung von Prototypen werden ein 3D-Printer des Typs Stratasys Dimension SST 768, ein Multijet-Printer Objet Alaris 24, eine Lasersinteranlage EOS Formiga P110 und eine Metall-Laser-Schmelzanlage SLM 125 HL eingesetzt. Als Ausstellungsstück steht noch eine LOM- Anlage des Herstellers Helisys (Typ 1015plus) im Labor, mit der das, seinerzeit sogenannte, Rapid-Prototyping-Labor im Jahr 1998 startete.
Um Prototypen und Kleinserien aus Kunststoff fertigen zu können, verfügt das Labor weiterhin über eine Vakuumgießanlage des Herstellers MK-Technology vom Typ MK System 1 mit Differenzdruckmodul.
Technische Daten OBJET Alaris 24:
Maximale Baugröße: 234 x 192 x 148,6 mm
Schichtstärke: 0,028mm
Material: Fotopolymer
Stützenmaterial: möglich, in Reinigungsstation abwaschbar
Software: OBJET Studio
Maschinenmaße: 825 x 620 x 590 mm ohne Fuss
Besonders gut geeignet ist der Multijet Printer der Firma OBJET um Bauteile mit speziellem Augenmerk auf das Oberflächenfinish zu fertigen. Es ist möglich, sowohl Strukturen als auch sehr glatte Oberflächen bei diesem Druckverfahren zu erzeugen.
Technische Daten EOS Formiga P110:
Maximale Baugröße: 250 x 200 x 300mm
Schichtstärke: 0,1mm
Material: Polyamid
Laser: 30W CO2 , Theta Linse
Software: EOS RP Tools und Desktop PSW
Maschinenmaße: 1320 x 1067 x 2204mm
Die Selektive Lasersinteranlage der Firma EOS ermöglicht es, Bauteile mit integrierten Funktionselementen und Hinterschnitten aus Polyamid ohne die Verwendung von Stützstrukturen zu erzeugen. Eine hohe mechanische Belastbarkeit sowie eine Endbauteilqualität ergeben verschiedene Anwendungsgebiete für den Einsatz lasergesinterter Komponenten.
Im Labor für Additive Fertigung werden laufend Projekte verschiedenster Art durchgeführt, sowohl von Studierenden unserer Hochschule, als auch von Erasmus-Studierenden, vornehmlich aus Spanien und Frankreich.
So wird unter anderem an Parameterstudien, an Konstruktionsrichtlinien für verschiedene Verfahren und auch an alternativen Materialien und Verfahren gearbeitet.
Technische Daten STRATASYS Dimension SST 768:
Maximale Modellgröße: 203 x 203 x 305mm
Schichtstärke: 0,254 mm
Werkstoff: ABS
Stützenmaterial: möglich, im Wasserbad auflösbar
Software: CATALYST EX
Dateiformat: "STL"
Maschinenmaße: 686 x 914 x 1041 mm
Modelle, bei denen feststeht, dass sie robust und schlagkräftig sein müssen, lassen sich aus dem Werkstoff ABS auf dem 3D Drucker des Unternehmens Stratasys fertigen. Benötigtes Stützmaterial kann zeitgleich aufgetragen und nach Abschluss des Bauprozesses in einem Wasserbad entfernt werden. Somit lassen sich selbst bewegliche Komponenten bei diesem Verfahren realisieren.
Technische Daten HELISYS 1015plus:
Maximale Modellgröße: 370 x 240 x 350 mm
Toleranzklasse: DIN ISO 2768 mittel
Laser: 25 Watt CO2

Laserdurchmesser: 0,254 - 0,381 mm
Schnittgeschwindigkeit: 500 mm/s
Materialstärke: 0,05 mm - 0,2 mm
Technische Daten MK System 1:
Maximales Gießgewicht (g) 1000
Maximale Formgröße (B x T x H) (mm) 450 x 470 x 400
Kammerinnenmaß (B x T x H) (mm) 450 x 470 x 700
Kammeraußenmaß (B x T x H) (mm) 900 x 600 x 860
Hochschule Emden/Leer - Fachbereich Technik - Abt. Maschinenbau
University of Applied Sciences - Department of Mechanical Engineering
Labor für Additive Fertigung
Constantiaplatz 4
26723 Emden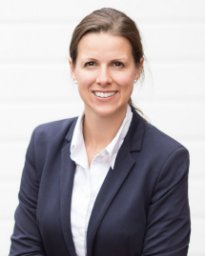 Prof. Dr. Kathrin Ottink
Raum: T 105
Tel.: 04921-8071406
Fax.: 04921-8071429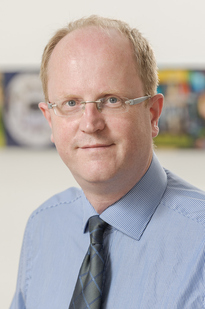 Dipl.-Ing. (FH) Thomas Ebel, M.Eng.
Raum: T 66
Tel.: 04921-8071332
Fax.: 04921-8071429