Labor für Produktionstechnik
Hallo und herzlich Willkommen auf den Seiten des Labors für Produktionstechnik.
Wir möchten auf dieser Seite die Gelegenheit nutzen, allen Interessierten die Arbeitsbereiche unseres Labors und unsere Angebote an Studierende, Studieninteressierte, Kooperationspartner, Schulen/Schüler und einfach nur Neugierige vorzustellen.
Yvonne S., Bachelor-Absolventin, Schwerpunkt Produktionstechnik
"Das Studium "Industrial and Business Systems (IBS)" mit Schwerpunkt Produktionstechnik (Prof. Dr.-Ing. Sven Carsten Lange) an der Hochschule Emden/Leer kann ich persönlich sehr empfehlen."[weiter lesen]
---
Timo H., Master-Absolvent, Schwerpunkt Produktionstechnik
"Besonders die anwendungsnahen Vorlesungen und Übungen helfen mir in meiner aktuellen Position als wissenschaftlicher Mitarbeiter am Fraunhofer-Institut für Produktionstechnologie IPT..."[weiter lesen]
Teamwork in der Praxisausbildung
Im Labor steht die praxisnahe Ausbildung im Team an erster Stelle.
So können die Studierenden in kleinen Lerngruppen die in den Vorlesungen Produktionstechnik erworbenen Kenntnisse durch projektorientiertes Arbeiten vertiefen.
Dafür stehen aktuelle Maschinen und Hilfsmittel zur Verfügung, wie sie auch in der modernen Produktion zum Einsatz kommen.
Beste Voraussetzungen für spätere Bewerbungen und den Berufseinstieg!
Trennende Verfahren und Systeme
(Drehen, Fräsen, Schleifen, Erodieren, …)
Ur- und umformende Verfahren und Systeme
(Spritzgießen, Fließpressen, Tiefziehen, 3D-Druck, …)
Prozessüberwachung und –optimierung
(CNC-Programmierung, Messwerterfassung, …. )
Zu Beginn ihres Studiums lernen die Studierenden anhand selbst geplanter Experimente verschiedene Aspekte der Fertigungstechnik praktisch kennen, z.B.
das Optimieren beim Spritzgießen
das Fließpressen und Tiefziehen
die Schnittkräfte beim Drehen
die Prozessoptimierung beim Drehen
In der Mitte des Studiums beschäftigen sich die Studierenden zum Beispiel innerhalb eines Semesters mit der Prozessentwicklung in der Produktionstechnik.
Dabei planen und programmieren sie mit Hilfe eines CAD/CAM-Systems den Produktionsprozess eines Frästeils, welches auf einer modernen 5-Achs-Fräsmaschine hergestellt werden soll.
Am Ende der Projektübung testen die Studierenden den Produktionsprozess direkt an der Maschine und überprüfen und optimieren die Teilequalität.
Am Ende des Studiums lernen die Studierenden vorlesungsnah anhand komplexer Versuche verschiedene Methoden aus dem Bereich der mechatronischen Produktionssysteme kennen, wie z.B. der
Genauigkeitsüberprüfung von Werkzeugmaschinen mit einem Laserinterferometer und anderen Messsystemen
Überwachung von Zerspanungsprozessen mit Hilfe verschiedener Sensorsysteme
Den Studierenden steht somit für die Durchführung von Übungen, Projekt-, Bachelor- und Masterarbeiten im Bereich der Fertigungs-/Produktionstechnik ein modernes und ständig aktualisiertes Labor zur Verfügung.
Gleichzeitig kooperieren wir mit vielen industriellen Projektpartnern:
Auftragsfertigung
Machbarkeitsstudien
Beratung für Arbeitsplanung und –steuerung
Maschinenmesstechnik und Prozessanalyse
CNC-Drehmaschine mit 4 Achsen
CNC-Fräsmaschine mit 4 Achsen
CNC-Fräsmaschine mit 5 Achsen
CNC-Kunststoff-Spritzgießmaschine
CNC-Tiefziehpresse der 630kN Klasse
Konventionelle Drehmaschine
Laserschmelzanlage (3D-Druck Metall)
Schneiden-Einstellgerät für Werkzeuge
Previous
Next
Das Labor wird von folgenden Firmen mit Spenden unterstützt:
| | |
| --- | --- |
| | Halbzeuge Aluminium |
| | CAD/CAM Software |
| | Drehwerkzeuge |
| | Kunststoffgranulat |
| | Maschinenersatzteile |
| | Hard-/Software für Schneiden-Einstellgerät |
| | Fräswerkzeuge |
| | Normalien, Halbzeuge |
| | CAD/CAM Software |
| | Werkzeuge |
| | Messgerät |
| | Halbzeuge Stahl |
ARTIKEL IM LABOR

WWW.

FIRMENNAME

CAD/CAM-Systeme

Konstruktion/NC-Programmierung

Dassault Systemes

NC-Programmierung

BES GmbH

"

IBE-Software GmbH

Maschinen / Geräte

Blechprüfausrüstung

ERICHSEN GmbH

CNC-Drehmaschine

DMG MORI

CNC-Fräsmaschine

DMG MORI

CNC-Senkerodiermaschine

ELOTHERM GmbH

CNC-Spritzgiessmaschine

ARBURG GmbH + Co

CNC-Tiefziehpresse

Walter Neff GmbH

Exzenterpresse

Müller Weingarten AG (ab 2011 Schuler AG)

Schleifmaschinen

K. JUNG GmbH

Schneiden-Einstellgerät

E. ZOLLER GmbH

Schrumpfgerät

Haimer GmbH

Temperiergerät

HB-THERM AG

(ehemals Grossenbacher Apparatebau AG)

Messtechnik

Digitale Mess-Systeme

DR. JOHANNES HEIDENHAIN GmbH

Hard-/Software

Jäger Computergesteuerte Messtechnik GmbH

"

Keysight Technologies (ehemals AGILENT)

"

Meilhaus Electronic GmbH

"

PCE Deutschland GmbH & Co. KG

"

Reichelt Elektronik

Laser-Wegmesssystem

KEYENCE

Mobiles Laserinterferometer u.a.

Renishaw

Sensoren

BRANKAMP System-Prozessautomation GmbH

Sensoren, Verstärker

HBM GmbH

"

Kistler Instrumente GmbH

Trennverstärker

Rinck Electronic GmbH

Werkzeuge

Allgemein

Günter Doeringshoff

"

HAHN+KOLB Werkzeuge GmbH

"

Hommel Hercules Werkzeughandel

"

Hoffmann GmbH

"

Meyer + Münster GmbH

Angetriebene Werkzeuge

SAUTER

"

WTO

Fräswerkzeuge u. Zubehör

HAM Werkzeugfabrik - Andreas Maier GmbH

"

Sorotec

Normalien

HASCO Hasenclever GmbH + Co KG

Versuchsmaterial

Halbzeuge Aluminium

B&T

"

PREMIUM AEROTEC GmbH, Varel

Kunststoffgranulat

Covestro AG

(ehemals BAYER MaterialScience AG)
Hochschule Emden/Leer - Fachbereich Technik - Abt. Maschinenbau
University of Applied Sciences - Department of Mechanical Engineering
Labor für Produktionstechnik
Constantiaplatz 4
26723 Emden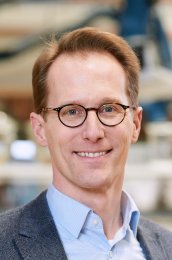 Prof. Dr.-Ing. Sven Carsten Lange
Raum: T 136
Tel.: 04921-8071303
Fax.: 04921-8071429
Mathis Büsing, B. Eng.
Raum: T 55
Tel.: 04921-8071348
Fax.: 04921-8071429