Labor für Maschinenelemente
Herzlich Willkommen auf der Seite des Labors für Maschinenelemente. Fachlich zuständig für das Themengebiet Maschinenelemente an der Hochschule Emden-Leer ist Prof. Dr.-Ing. Kathrin Ottink und für den praktischen Betrieb M.Eng. Thomas Ebel. Die Kontaktdaten finden Sie unten stehend.
Maschinenelemente – High Tech Produkte in fast jedem technischen System
Maschinenelemente sind oft nicht die teuersten Komponenten in einem System – ihr Ausfall kann jedoch enorme Kosten, Ausfallzeiten und andere Probleme nach sich ziehen.
Denken Sie nur mal an eine Abdichtung eines Schiffgetriebes, die ausfällt und dazu führt, dass das gesamte Getriebe mit Seewasser geflutet wird. Eine solche Dichtung selbst kostet nur wenige Euro, wohingegen die Folgekosten für die Instandsetzung des gesamten Getriebes sich auf einige Tausend Euro belaufen können. Grund für den Ausfall war vielleicht der Einsatz einer Dichtung aus einem ungeeigneten Material bzw. ein nicht regelmäßiger Austausch der Dichtung im Rahmen der Wartung.
Beispiele wie dieses zeigen, dass es sehr wichtig ist, dass für den jeweiligen Anwendungsfall gezielt die richtigen Maschinenelemente, wie Lager, Dichtungen, Zahnräder oder Schrauben ausgewählt bzw. ausgelegt werden. Weiterhin müssen besonders für den Einsatz in Sicherheitsanwendungen Maschinenelemente bereits vor ihrem Einsatz gezielt getestet und weiterentwickelt werden. Weiterhin können Schadensfälle aus den unterschiedlichsten Industriezweigen anhand ausgefallener Maschinenelemente detailliert untersucht werden. So lässt sich oft die Ursache für einen Schadensfall im Nachhinein ermitteln.
All diese genannten Schwerpunkte beinhaltet das Labor für Maschinenelemente der Hochschule Emden-Leer.
Typische Maschinenelemente sind:
Wälz- und Gleitlager
Statische und dynamische Dichtungen
Schrauben und andere Befestigungselemente
Zahnräder
Getriebewellen
Kupplungen
Derzeit befinden sich diese Seite wie auch das Labor selbst im Aufbau. In den nächsten Monaten wird hier immer mehr Laborequipment vorgestellt.
Bereits jetzt können Studierende beim Aufbau des Labors unterstützen. So entstehen derzeit im Rahmen von Technischen Projekten und Abschlussarbeiten bereits Prüfstandsaufbauten und Labor-Einrichtungen zur Untersuchung von Maschinenelementen. Wenn Sie Spaß daran haben, in den Bereichen Konstruktion, Regelung/Steuerung von Prüfeinrichtungen oder Montage/Aufbau zu unterstützen, sprechen Sie gern Frau Prof. Ottink oder Herrn Ebel auf mögliche Projekte und Aufgabenstellungen an.
Hochschule Emden/Leer - Fachbereich Technik - Abt. Maschinenbau
University of Applied Sciences - Department of Mechanical Engineering
Labor für Maschinenelemente
Constantiaplatz 4
26723 Emden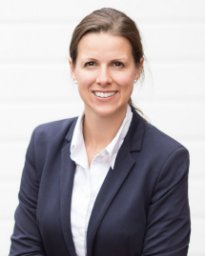 Prof. Dr. Kathrin Ottink
Raum: T 105
Tel.: 04921-8071406
Fax.: 04921-8071429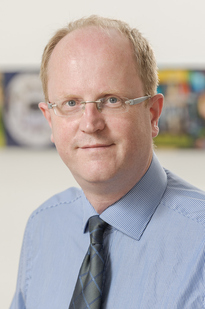 Dipl.-Ing. (FH) Thomas Ebel, M.Eng.
Raum: T 66
Tel.: 04921-8071332
Fax.: 04921-8071429