Designlabor - Studieren im Think-Tank!
Herzlich Willkommen auf den Seiten des Designlabors der Hochschule Emden-Leer.

Wir möchten ihnen an dieser Stelle einen Einblick in unsere Räumlichkeiten, die Ausstattung und natürlich auch die Studienarbeiten ermöglichen. Das Designlabor dient den Studierenden des Studiengangs Maschinenbau & Design mit der Vertiefungsrichtung "Produktentwicklung und Design - Automotive" nicht nur als Seminarraum, sondern ist auch Anlaufstelle & Treffpunkt.
In den Räumen des Designlabors wird neben den Vorlesungen, Seminaren und der Projektbetreuung vor allem auch viel an individuellen Gestaltungsprojekten gearbeitet.

Von der kleinen Entwurfsaufgabe bis zum größeren Drittmittelprojekt, erfolgt hier, oft in Teamarbeit, die Auseinandersetzung mit dem Thema Industriedesign, den Fragen zur Ergonomie, der Produktpräsentation oder auch dem computergestützten Entwurf mit Alias AutoStudio. Entsprechend des holistischen Profils des neuartigen Studiengangs Produktentwicklung und Design - Automotive werden hier die oft so konträren Positionen zwischen Konstruktion und Design in kreative Energie gewandelt.
Hochschule Emden/Leer - Fachbereich Technik - Abt. Maschinenbau
University of Applied Sciences - Department of Mechanical Engineering
Designlabor
Constantiaplatz 4
26723 Emden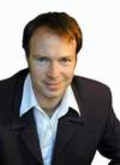 Prof. Dr. Achim Wilke
Raum: T 28
Tel.: 04921-8071326
Fax.: 04921-8071429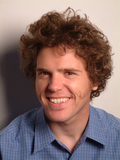 Dipl.-Ing (FH) Jonas Schwarz, M.Eng.
Raum: T 63
Tel.: 04921-8071439
Fax.: 04921-8071429