Graduation scholarships (STIBET I) for international degree-seeking students
In 2021, the International Office will again be awarding "Graduation scholarships" (STIBET I Studienabschluss-Stipendien) from the DAAD with funds from the German Federal Foreign Office (AA).
The scholarship announcement is aimed at foreign students who are aiming for a degree at the University of Applied Sciences Emden/Leer and who will successfully finish their studies in 2021 or in the beginning of 2022.
The thesis usually has to be written in Germany. However, there are currently exceptions due to the corona pandemic. These are checked individually.
Application Deadline: Wednesday, 30th June 2021
Required application documents:
Curriculum vitae with current photo
Current enrollment certificate
Current Transcript of records - issued by the examination office, incl. credit points and grade average
Current reference from a professor of the University of Applied Sciences Emden/Leer
Copy of the application for the final thesis (signed by all) or confirmation by the supervising professor of the expected start of the final thesis
Personal letter of motivation (approx. 1 page)
Proof of salary (if applicable)
*The details of the submitted datas are electronically stored and used in consideration of the GDPR by the University of Applied Sciences Emden/Leer.
Application Form / contact :
Hochschule Emden/Leer International Office (T 101)
Ms Katja Hakkarainen - email: katja.hakkarainen(at)hs-emden-leer.de
Please, send your application to this email address only!

DAAD-Scholarship database
The German Academic Exchange Service (DAAD) offers (international) students a detailed overview of nationally awarded scholarships corresponding to their respective academic status through the scholarship database.
Find more information about the database and more DAAD-scholarship options here.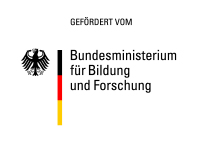 The Federal Ministry of Education and Research (BMBF) initiated its own interactive scholarship database "Stipendienlotse". Students can search for scholarships with selected criteria, which can be filtered variously. The "Stipendienlotse" is the central body for (inter-) national scholarships on a private and federal basis.
Find the "Stipendienlotse" here: www.stipendienlotse.de/.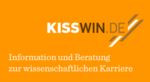 Information and consulting for academic careers. Find funding opportunities for young researchers in Germany.
Further information is available >>here.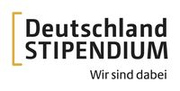 The German Scholarship was initiated by the Federal Ministry of Education and Research (BMBF) and aims to award students who have achieved a solid academic record, engaged in social and voluntary activities and demonstrated personal development.

The Germany Scholarship aims to support and to sponsor talented young professionals in their academic career.
Please find further details about the Germany Scholarship as well as relevant application announcements and deadline >>here.

National Scholarship Lower Saxony
The University of Applied Sciences Emden/Leer awards, in addition to the Germany Scholarship, the so-called National Scholarship of Lower Saxony for students in all semesters. Awarded students receive a single scholarship payment of 500 Euros, which is financed by the state of Lower Saxony.
Further details about the National Scholarship Lower Saxony as well as information about the next application announcement and procedure may be found >>hier.

EURAXESS - Researchers in Motion
The EURAXESS Germany's funding database comprises more than 100 programmes which are offered by funding organisations in Germany (including the Alexander von Humboldt Foundation) promoting academic careers in the context of transnational mobility.
Funding Database "Incoming"
If you are planning a research stay in Germany please look for available information on funding programmes >>here.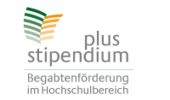 Scholarship Plus - Promoting Young Talents
Scholarships provided by the initiative "Scholarship Plus - Promoting young talent in higher education" are addressed to high qualified and responsible young professionals, who intend to pursue a leadership position in their academic career.
Find more information about the Scholarship Plus initiative here.