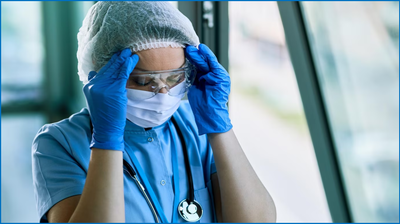 Unter Leitung von Prof. Dr. Jutta Lindert wird derzeit das Projekt "MItigating the effects of the paNDemic on health workers – preparing and responding" (MIND) an der Hochschule Emden/Leer durchgeführt.
Hintergrund
Weltweit starben bis dato mehr als 6 Millionen Menschen im Zusammenhang mit COVID-19. Auch für die psychische Gesundheit bedeutete die Pandemie besondere Belasteungen. Besonders betroffen waren diejenigen, die kontinuierlich und in hohem Ausmaße dem Virus ausgesetzt waren, Beschäftigte im Gesundheitswesen.
Ziele von MIND
Im Projekt MIND werden Risiko- und Schutzfaktoren für Beschäftigte im Gesundheitswesen in Niedrig-, Mittel- und Hocheinkommensländern (Brasilien, Deutschland und Kolumbien) untersucht. Die Erhebung und Analyse der Daten ermöglicht die Erstellung von datenbasierten Pandemieplänen. Das Ziel ist die verbesserte Vorbereitung auf kommende Pandemie.
Projektpartnerinnen
Projektpartnerinnen sind Prof. Alexandra Restrepo Henao, Universität von Antioquia, Kolumbien und Prof. Andrea Tenorio Correia da Silva, Universität von São Paulo, Brasilien.
Mittelgeberin
Das Projekt MIND ist gefördert durch die Deutsche Forschungsgemeinschaft.
Bildnachweis
Bild von Drazen Zigic auf Freepik