Nachhaltiger Campus

Nachhaltiger Feierabendmarkt

Unsere Hochschule ist Fairtrade-University

Die Nachhaltigkeitszertifikate sind verliehen
Previous
Next
Ringvorlesung "Unsere Zukunft gestalten"
Um unsere Zukunft so zu gestalten, dass auch die nachfolgenden Generationen
eine lebenswerte Erde haben werden, bedarf es der Transformation der menschlichen Lebensweise. Klimaveränderung und Verlust der Biodiversität sind deutliche Anzeichen, dass wir unser Verhalten ändern müssen. Aber wie?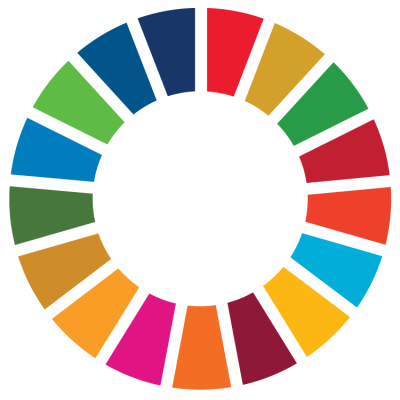 In the summer semester, the Emden/Leer University of Applied Sciences is organizing an interdisciplinary lecture series on the topic of Education for Sustainable Development for the first time as part of its 50th anniversary.
The lecture series is open to external visitors and, of course, to our students who can attend the course as part of our new Studium Generale program and the "Sustainability Certificate" course (component 1, 2a or 2b).
Four lectures are creditable as component 1 - Introduction to Sustainability and Social Responsibility - of our additional qualification course "Interdisciplinary Sustainability Certificate" (these are marked in italics and with a * in the table).
Content:
The lecture series will discuss some aspects of the necessary change such as
The problems of our future
Requirements for a sustainable future, global responsibility
the energy concept of the future,
the economy of the future
the traffic of the future
human behavior (psychology, consumer behavior, philosophy)
a sustainable way of life
Organisation:
The sustainability team, the campus culture workshop, the sustainability officer of the HS (Anna Gerritzen), Prof. Dr. Michael Schlaak.
* Students who want to have the course credited as an elective (2 SWS) in their studies must participate in the events and write a résumé at the end.
Recordings & materials from past events are uploaded to Moodle.
The lecture always takes place on Thursdays at the indicated date from 5:30 pm to 7 pm in room T 149 (room finder).
The following dates and lectures are planned:
Date
Lecture
Lecturer
Info
09th of March 2023
Welcome, introduction and information on the lecture series / Shaping our future:
What are the problems to overcome?
Prof. Dr. Marco Rimkus/Prof. Dr. Michael Schlaak, HS Emden/Leer
16th of March 2023
Earth 4 All
Dr. Jonathan F. Donges, Potsdam Institute for Climate Impact Research
* creditable for component 1 in the sustainability certificate
23rd of March 2023
Myth of unlimited growth
Prof. Dr. Niko Paech, Plurale Ökonomik, University Siegen
* creditable for component 1 in the sustainability certificate
30th of March 2023
Philosophical foundations of sustainability
MA Bernd Neumann, Heidelberg/Emden
13th of April 2023
Inequality and mental health as a challenge for social work of the present and future
Prof. Dr. Sören Schmidt / Prof. Dr. Jan Braun, HS Emden/Leer, faculty Social Work and Health
* creditable for component 1 in the sustainability certificate
20th of April 2023
Psychology of sustainability
Prof. Ute Rademacher, HS Emden/Leer, faculty Business Studies
* creditable for component 1 in the sustainability certificate
27th of April 2023
"EU Green Deal" - the political settlement for sustainable development of the economy
Prof. Dr. Knut Henkel, HS Emden/Leer, faculty Business Studies
04th of May 2023
The future of maritime shipping
Prof. Freerk Meyer, HS Emden/Leer, faculty Maritime Sciences
11th of May 2023
Energy concept of the future
Prof. Dr. Christoph Jakiel, HS Emden/Leer, faculty Technology - Mechanical Engineering
25th of May 2023
Future of chemistry
Prof. Dr. Mark Rüsch gen. Klaas, HS Emden/Leer, faculty Technology -

Natural Science Technonolgy

01st of June 2023
Sustainability in daily life - energy, nutrition, housing and mobility using the example of the Gröönlandhof farm
M.Sc. Tjarko Tjaden, Großefehn

08th of June 2023

Panel discussion with participants of the lecture series
Final colloquium / sustainability team, HS Emden/Leer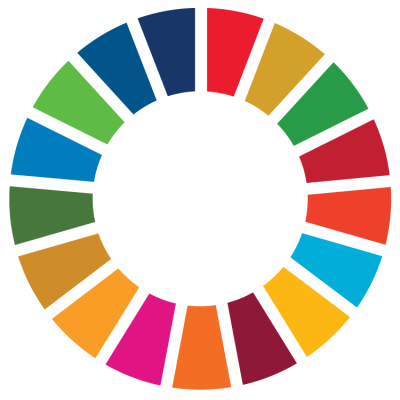 Im Sommersemester veranstaltet die Hochschule Emden/Leer im Rahmen ihres 50-jährigen Jubiläums erstmalig eine interdisziplinäre Ringvorlesung zum Thema Bildung für nachhaltige Entwicklung.
Die Ringvorlesung ist für externe Besucher*innen sowie natürlich für unsere Studierende geöffnet, die die Lehrveranstaltung im Rahmen unseres neuen Angebots Studium Generale sowie im Kurs "Nachhaltigkeitszertifikat" (Komponente 1, 2a oder 2b) besuchen können.
Vier Vorträge sind als Komponente 1 – Einführung in Nachhaltigkeit und gesellschaftliche Verantwortung – unseres Zusatzqualifikationskurses "Interdisziplinäres Nachhaltigkeitszertifikat" anrechenbar (diese sind in der Tabelle kursiv und mit einem * markiert).
Inhalt:
Die Ringvorlesung wird einige Aspekte der notwendigen Veränderung zur Diskussion stellen wie
Die Probleme unserer Zukunft
Anforderungen für eine nachhaltige Zukunft, globale Verantwortung
das Energiekonzept der Zukunft,
die Wirtschaft der Zukunft
der Verkehr der Zukunft
das menschliche Verhalten (Psychologie, Konsumverhalten, Philosophie)
eine nachhaltige Lebensweise
Gestaltung:
Das Nachhaltigkeitsteam, die Campuskulturwerkstatt, die Nachhaltigkeitsbeauftragte der HS (Anna Gerritzen), Prof. Dr. Michael Schlaak
* Studierende, die sich die Veranstaltung als Wahlfach (2 SWS) im Studium anrechnen lassen wollen, müssen an den Veranstaltungen teilnehmen und zum Schluss ein Resümee schreiben.
Aufzeichnungen & Materialien vergangener Veranstaltungen sind bei Moodle hochgeladen.
Die Vorlesung findet immer donnerstags zum angegebenem Datum von 17:30 Uhr bis 19 Uhr in Raum T 149 (Raum-Navigator) statt.
Folgende Termine und Vorträge sind geplant:
Datum
Thema
Dozierende
Info
09. März 2023

Begrüßung, Einführung und Information zur Ringvorlesung / Unsere Zukunft gestalten:
Welche Probleme sind zu überwinden?

Prof. Dr. Marco Rimkus/Prof. Dr. Michael Schlaak, HS Emden/Leer
16. März 2023
Earth 4 All
Dr. Jonathan F. Donges, Potsdam Institute for Climate Impact Research
* für Komponente 1 im Nachhaltigkeitszertifikat anrechenbar
23. März 2023
Mythos des unbegrenzten Wachstums
Prof. Dr. Niko Paech, Plurale Ökonomik, Universität Siegen
* für Komponente 1 im Nachhaltigkeitszertifikat anrechenbar
30. März 2023
Philosophische Grundlagen der Nachhaltigkeit
MA Bernd Neumann, Heidelberg/Emden
13. April 2023
Ungleichheit und psychische Gesundheit als Herausforderung für die Soziale Arbeit der Gegenwart und Zukunft
Prof. Dr. Sören Schmidt / Prof. Dr. Jan Braun, HS Emden/Leer, Fachbereich Soziale Arbeit und Gesundheit
* für Komponente 1 im Nachhaltigkeitszertifikat anrechenbar
20. April 2023
Psychologie der Nachhaltigkeit
Prof. Ute Rademacher, HS Emden/Leer, Fachbereich Wirtschaft
* für Komponente 1 im Nachhaltigkeitszertifikat anrechenbar
27. April 2023
"EU Green Deal" - die politische Regelung für eine nachhaltige Entwicklung der Wirtschaft
Prof. Dr. Knut Henkel, HS Emden/Leer, Fachbereich Wirtschaft
04. Mai 2023
Zukunft der Seeschifffahrt
Prof. Freerk Meyer, HS Emden/Leer, Fachbereich Seefahrt und Maritime Wissenschaften
11. Mai 2023
Energiekonzept der Zukunft
Prof. Dr. Christoph Jakiel, HS Emden/Leer, Fachbereich Technik - Maschinenbau
25. Mai 2023
Die Zukunft der Chemie
Prof. Dr. Mark Rüsch gen. Klaas, HS Emden/Leer, Fachbereich Technik - Naturwissenschaftliche Technik
01. Juni 2023
Nachhaltigkeit im täglichen Leben - Energie, Ernährung, Wohnen und Mobilität am Beispiel des Gröönlandhofs
M.Sc. Tjarko Tjaden, Großefehn

08. Juni 2023

Podiumsdiskussion mit Teilnehmenden der Ringvorlesung
Abschlusskolloquium / N Team, HS Emden/Leer