Qualified young talents for your company
You are looking for management trainees and have an internship, a thesis or an entry-level position for our students or graduates?
Then you are in the right place!
Emden/Leer University of Applied Sciences offers qualified young talents in the fields of engineering, business, maritime and maritime sciences as well as social work and health.
Simply use our online job portal Career Port to advertise your vacancies, or register there right away as a partner company and take advantage of the opportunity to introduce yourself in detail to our students via your own profile.
We also have a wealth of cooperation opportunities such as joint workshops for students, practical projects, career fairs, excursions, career talks and much more.
Feel free to send us an e-mail or contact us by phone at 04921/807-1136.
Wir haben zudem eine Fülle von Kooperationsmöglichkeiten wie z.B. gemeinsame Workshops für Studierende, Praxisprojekte, Karrieremessen, Exkursionen, Karrieretalks und vieles mehr.
Schreiben Sie uns gerne eine E-Mail oder melden Sie sich telefonisch unter 04921/807-1136.
Stellen Sie hier kostenlos Stellenangebote ein oder legen sich ein eigenes Unternehmensprofil an:
Ein Stellenangebot veröffentlichen und verfolgen, wie viele Studierende es sich ansehen und wer sich bewirbt:
Ein Stellenangebot veröffentlichen und ein Unternehmensprofil erstellen, wobei sie zusätzlich ihr Unternehmen optimal präsentieren können und auch die Möglichkeit haben,
eigene Events einzustellen.
Wir freuen uns, Sie bald in unserem Career Port begrüßen zu dürfen!
Für weitere Fragen stehen wir gern zur Verfügung.
Ihr Team vom Career Service der Hochschule Emden/Leer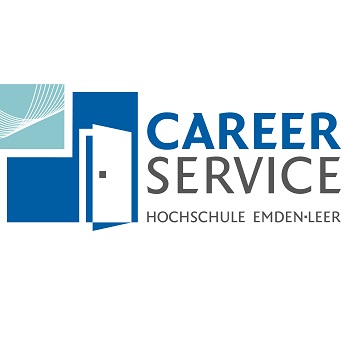 Would you like to personally support and get to know a particularly talented student?
We will give you the opportunity to support students with outstanding academic or professional achievements with the German scholarship.